Delivering Authenticity to target audiences and markets
Using a common set of tools, procedures and standards provided by The Authenticity Institute, Inc., each Authenticity Enterprise brings Authenticity solutions to organizations and individuals in its target market in order to solve problems caused by inauthenticity that market.
The Authenticity Enterprises listed here are in various stages of development.

Security technology is not working.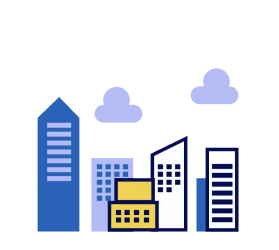 The problems caused by failing security technology take many forms:
Phishing attacks
Breaches
Ransomware
Fraud
Theft
Invasion of Privacy
Abusive treatment of personal information
Almost all security and privacy problems come from the pervasive lack of accountability in the digital world.
While those problems all share that same root cause, they manifest as separate problems in their respective audiences and markets.
One Source of the problem fits all:
Lack of accountability in the digital world
One Solution fits all:
AUTHENTICITYTM is the condition that exists when we have:

Digital signatures everywhere, backed by

Measurably reliable identity certificates that are

Owned by the Person Identified* and which provide

Privacy via Accountable AnonymityTM.
One Presentation and Packaging of the Solution does not fit all:
Each independent and autonomous Authenticity Enterprise responds to the particular problem – the particular manifestation of lack of accountability – in its target market.

The product of The Authenticity Institute, Inc. is The Authenticity Infrastructure, also known as PKI Done Right. As a platform it serves companies that bring accountability-based security solutions to their target audiences and markets.
The Network Effect Of Authenticity™
While each Authenticity Enterprise brings its solution to a particular manifestation of the pervasive problem of the effects of inauthenticity, the resulting measurably reliable identity certificate brings value to all Authenticity Enterprises.
Thus the Authenticity Enterprise that is responsible for an enrollment earns revenue when the resulting measurably reliable identity certificate is used in the services provided by another Authenticity Enterprise.
Licensed Enterprises
Enterprises Using the Authenticity Infrastructure Platform
Factory Enterprises serve other Authenticity Enterprises with core platform services.